Upcoming changes to the next version of AlifBee
1 – Keys are gone!
In the current version, you can unlock only 10 lessons. This limits your experience of the app, especially if you know some Arabic but aren't sure exactly which lesson to start with.
In the latest version, we've opted for a new way to give you a better experience.
Around 25% of the content is free.
At beginner level, you have access to the first 13 lessons. At Elementary Level 1, you have access to the first 2 levels. And later on, you get 1 free lesson per level.
On top of all that, at least one section of every lesson is free!
Other features, like Review and Self-assessment tests, are still available for free accounts.
2 – Start with a lesson that's right for your skill level
When you start a new account, you have 3 options based on your current skill level in Arabic: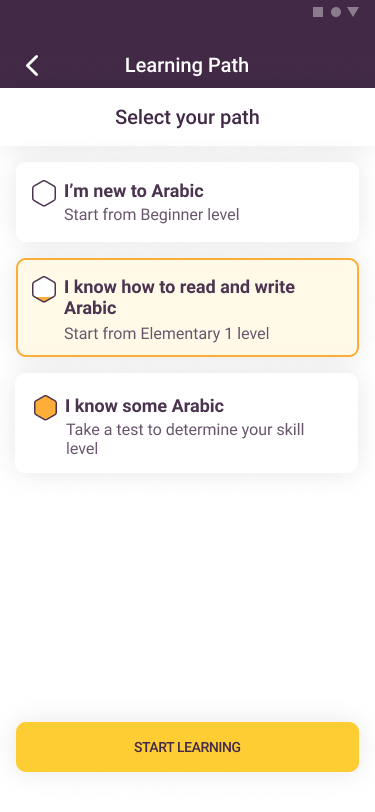 If you're new, you can start from the Beginner level
If you know how to read and write Arabic script, then you start from Elementary Level 1.
If you're not sure, you can take a test to help you determine which level to start studying from.
3 – Improved lesson layout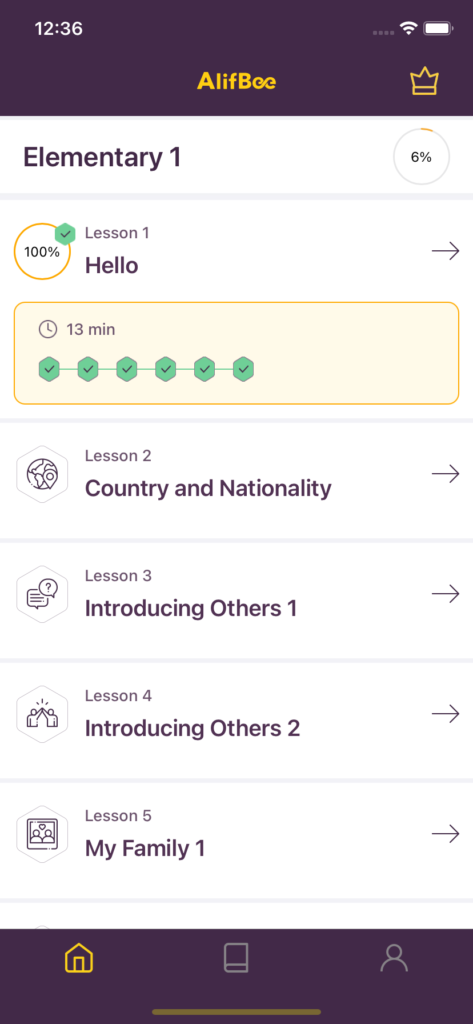 All lessons are now numbered, and each one has an icon and a time estimate.
Clicking on a lesson card shows you how many sections there are and how well you're progressing.
This gives you better access because all lessons are now in a single list, so you can scroll through them, and it's easier to understand the content.
To start a lesson, click on the arrow or the yellow rectangle. This takes you to the sections list, where you can see the components of the lesson and what they teach (grammar, vocabulary, sentences, dialogue, etc.).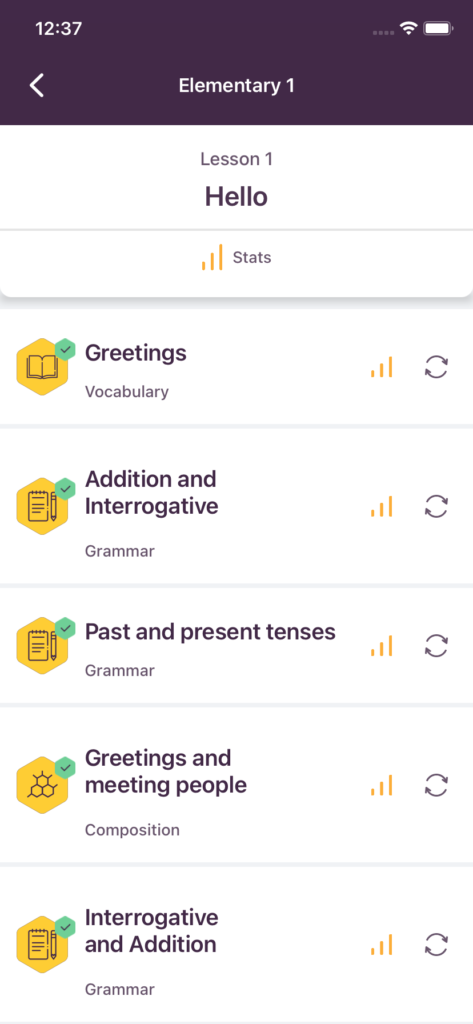 4 – Improved Lesson Statistics
After you complete a section, you can access the statistics at any time by tapping on the stats icon.
Once you complete all the sections, you get the overall stats for the lesson.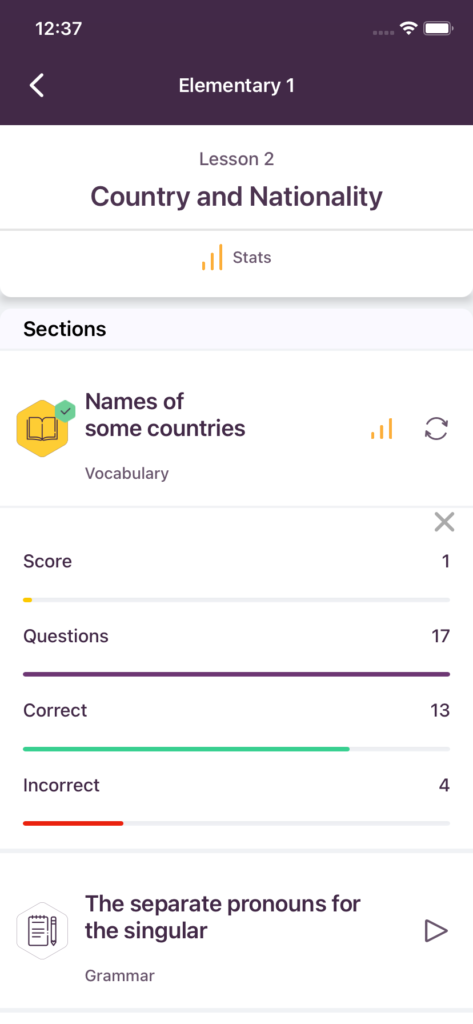 Why should you choose AlifBee?
AlifBee is one of the best ways to learn Arabic in 2022, and has taught Arabic to over 500,000 people. Utilizing AI learning technology and built upon 5 years of learning and development, it is designed to support your journey to learning Arabic. AlifBee has everything from learning the Arabic alphabet all the way to advanced lessons that will really test your skills. All of this is delivered through over 21,000 fun and unique exercises.